Another event post...
Been attending alot lately and I'm not really complaining but extremely overjoyed that I at least have some excitement to look forward to compared to my boring mundane life at work wtf haha!
So anyways yeah, a group of us bloggers had gotten VIP invites to the
Nokia
IAC event, in which of course the IAC stands for
Independent Artists Club
, hosted by Nokia, to bring up underground artists and undiscovered talent all across the country and expose them and I have to say, these new artists are freaking awesome and I mean it!
Not all of them are new as some have been around and are pursuing a different approach to their music, or gone into solo or group acts but they came back better than ever!
A glimpse of the happenings and such?
Do check them out
HERE
because you know, our country's local act can definitely be comparable to international acts as well! Hey, they're awesome ok, I totally dig our local acts scene! Great stuffs they produce.
Of course what better way to end the night other than a little VIP gathering and dinner up at The Loft, Zouk after the show's ended. A good way to catch up, meet new people, create havoc, as well as of course cam-whore and free food people! Oh and beer as well wtf!
By the way, big thanks to
Davidlian
and
Nigel
for the VIP invites...
But of course how can I not post this. Like the DGMB outing the other day, how about another funny picture of
Thomas
can? Give you big big one some more haha!!!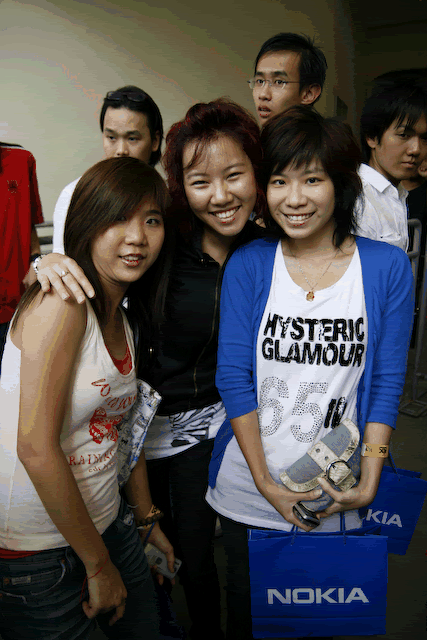 LOLROFLWTFBBQSAUCE!!!!
Oh and did I mentioned I got interviewed?
I so hate you guys for pushing me up there wtf!!!
*Photo's by myself, Nigel, Aaron, Joshua, Nadia, Hwei Ming*